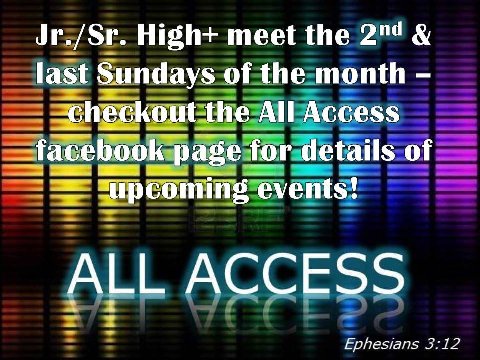 All Access is a group of youth that love Jesus and want to make HIM known in Milwaukee and throughout the world.

All Access meets in Studio One (upper level in Gym) at West Layton Assembly Sundays at 9:00 am and also on the 2nd and last Sunday of the month at 6:30 pm.

Other special events will be announced in the Facebook group.

All Access Facebook: Click Here

Ephesians 3:12 In him and through faith in him we may approach God with freedom and confidence.