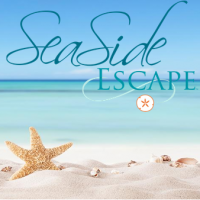 Girlfriendz Retreat
January 31, 2018
Join our girlfriendz group for a wonderful retreat. SeaSide Escape helps women find rest and relaxation from the hustle and bustle of life as they slow down and spend time with God and each other. This beach-themed retreat program includes Bible study based on the stories of Sarah and Hagar, uplifting worship, a time for Christian service, and relationship-building activities to help you discover the depth of God's love, strength, and compassion.

The retreat will be held at the Cove in Lake Geneva, Wisconsin on March 9 - 10. The cost of the retreat is $40 plus the cost of your room. You will need to make housing arrangement directly with the Cove. The retreat will start at 7:30 on March 9th and end about 4:30 pm on the 10th.

Please contact Joy Lindner at 414-425-6181 with any questions!
Back