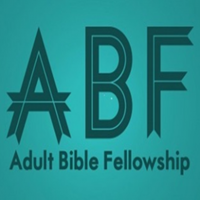 Adult Bible Fellowship Groups
September 7, 2017
Adult Bible Fellowship Groups meet on Sunday mornings from 9 -9:45 AM. There are currently two groups that are being offered.

Not a Fan. Twenty times in the New Testament, Jesus Christ issued a compelling and challenging invitation: "Follow Me." Jesus is not interested in mere fans. He doesn't want enthusiastic admirers. He wants completely committed followers. Build around the engaging approach of Kyle Idleman, Teaching Pastor at Southeast Christian Church in Louisville, KY, this one of kind small group study, sermon series, movie, and book examines what it means to deny one's self and truly follow Jesus...

Great Characters of the Bible - God chose to teach His spiritual principles through the successes and failures of His people. This group discusses Bible characters who were not all that different from us. They experienced struggles, heartaches, successes, and failures. They battled fear, doubt, and worry. But they also give testimony to God's mighty hand moving through the ages, establishing His will through the lives of people like you and me.
Back